Our Process
We specialize in timeless pieces with a unique aesthetic. Our goal is to reduce the impact of fast fashion in the process of making our clothes by making quality garments to stand the test of time.
At DAUB, it's our mission to create quality pieces that are versatile and long lasting. We want to cultivate long-term relationships with our customers by providing excellent customer service and full transparency.
One of the cornerstones of our brand is in how we produce our clothes. We create sustainable activewear and work with local sewers and factories here in Vancouver in a small batch production process, which reduces excess stock and the eliminates the need to contribute to landfills. The majority of our garments are hand-dyed. Each one of these, or the fabric used for our prints, has been hand-dyed in small batches, usingtraditional shibori & surface design methods by our Creative Director/Founder, Lexi Soukoreff.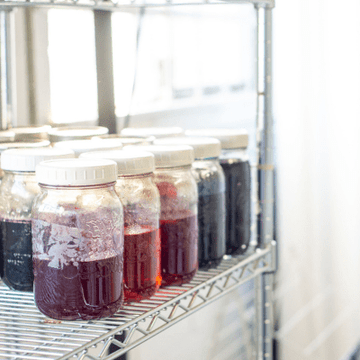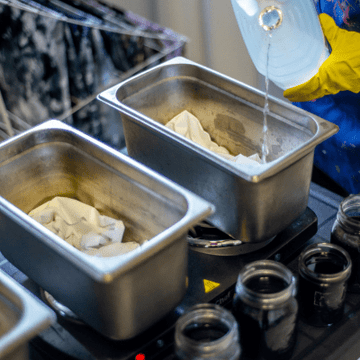 Lexi uses a method in her dye process called "exhausting the dye bath", which means that our clothes are made using only the correct amount of water, non-toxic dyes, and fixatives required to achieve the desired results. All the water we use is re-used as much as possible in an effort to reduce waste, and each fabric Lexi chooses in the collections has been carefully considered with this in mind. Any prints we do are done on quality fabrics chosen for their properties that make them great for an active lifestyle.
The other thing you'll always notice is how unbelievably soft the fabrics are - from our bamboo cotton french terry for sweatshirts to bamboo fleece for sweatpants, our buttery soft printed or black leggings to our bamboo tee-shirts or modal box tee - we make a point of choosing only the softest fabrics for your body.