Despite it being a true Hallmark holiday with an excess of supermarket flowers and evasive restaurant reservations, Valentine's Day is a day for love. And while there is so much love to celebrate, we are often times guilty of giving too much and keeping too little for ourselves. Which is why this Valentine's Day, we want to be reminded of the beauty of self-love.
Here are some of the ways to start moving from a place of self-appreciation and self-care:
1. Remember that it's not selfish to put yourself first
Before doing anything, it is fundamental that we get in the right perspective when trying to take care of ourselves. We need to unlearn habits of feeling selfish whenever we do something nice for ourselves. It is natural and healthy to show ourselves kindness and appreciation - especially in ways we would show others.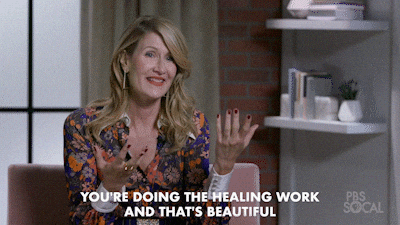 2. Carve out some time for yourself
No matter how chaotic our days can get, make sure you remember to breathe and spare a couple moments to yourself. At the end of a crazy work day, don't just jump in bed to get up in the morning and do the same thing. Give yourself an hour or two to do something you like such as reading a book, watching an episode of a show or even doing a quick meditation. There are a ton of free apps such as Insight Timer to help ease your mind.
Breathing is one of the strongest ways to put our bodies at ease. Find a comfortable place to sit or lay down with little or no distractions. Come into your body by exhaling everything and then filling your lungs all the way. Hold at the top for just a moment and then exhale everything out down to your belly. As you continue to breathe, think about filling all the spaces between your ribs, your back body, your shoulders. Think expansion - both physically and emotionally.
3. Be a little extra!
Make moments a little more indulgent by adding a thing or two to your rituals.
Taking a bath? Prepare yourself for relaxation. Light a candle, dim the lights and relax. Pour in some bath salts like this Moroccan Rose Salt from Buck Naked Soap Company - we love their inclusive approach to vegan, hand crafted skin care products to exfoliate and moisturize your skin at the same time.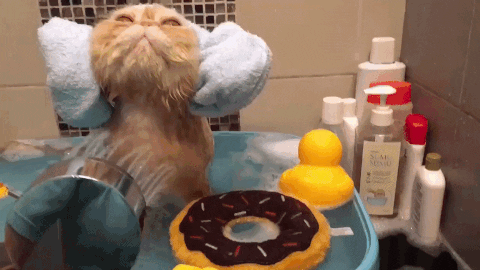 Reading a book? Light up a candle! We love scents that incite memories and emotions to accompany our reading. The Lola candle from Kilig Candle Co., available at our Granville location is our current favourite. 
 If you're looking for a book to start reading, here are a couple favourites of ours right now, listed in order of easy read to more challenging.
- You are a Badass Everyday by Jen Sincero
- Attached: The New Science of Adult Love & How it can Help you Find, and Keep, Love by Amir Levine & Rachel Heller
- Self Compassion: The Proven Power of Being Kind to Yourself by Kristin Neff

- The Darkside of the Light Chasers: Reclaiming your Power, Creativity, Brilliance and Dreams by Debbie Ford
and one that is on our list to read: Welcome Home: A Guide to Building a Home for your Soul by Najwa Zebian. Listen to this podcast and grab a journal if you're feeling more audio: https://www.oneyoufeed.net/how-to-build-a-home-for-your-soul/
4. Finally do something you enjoy doing!
Take action! Whether it's a new hobby you have been wanting to get into or trying out a new recipe. Make sure you've got what you need to support you. We know it can be intimidating to try something new so make sure you've got what you need to feel confident and excited to get moving. Treat yourself to that new spice you wanted to try or perhaps, it's that pair of yoga pants you have been eyeing on (yes, we know, the Riley Legging in Eden is really nice and we want one too). Whatever you need to make it happen, make your move.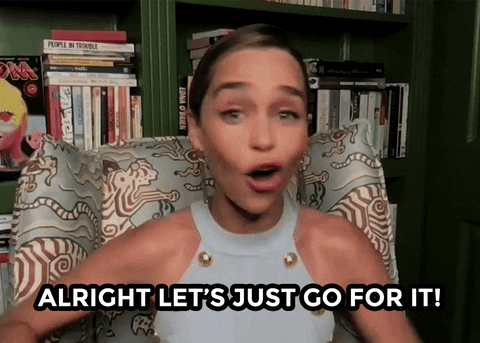 If it hasn't left your mind for months, chances are, it won't. So, this is your sign to get started because there's never going to be a good time!
It doesn't matter if you're spending Valentine's Day with a partner, friends or on your own. Valentine's Day is a reminder of love and it is of utmost importance that we take time to realize how love for ourselves is the key to happiness and to all other forms of love.
Remember that we can't pour from an empty cup. To be able to do more, for other people and for ourselves, self-love is a must.
Happy Valentine's Day!